Using frequency separation in Photoshop, revolutionizing the way photo editing is approached. Regardless of whether you're an adept professional or a novice taking your initial steps in digital image manipulation, grasping the concept of frequency separation can substantially enhance the quality of your work. In this extensive manual, we will delve into the intricacies of frequency separation, explore its diverse applications, and furnish you with a detailed, systematic guide on effectively harnessing frequency separation in Photoshop.
Using Frequency Separation
Using frequency separation technique in image editing that involves segregating various frequencies of detail within an image. In simpler words, it facilitates the separation of high-frequency details, encompassing delicate textures, pores, and fine lines, from the low-frequency details that encompass the broader tones and colors that constitute the overall image. By dissecting these two elements, you acquire greater mastery over the processes of retouching and editing.
Versatile Applications of Frequency Separation
Frequency separation finds extensive utility in portrait retouching, product photography, and even landscape photography. Let's delve into its manifold applications:
Portrait Retouching: Within portrait photography, frequency separation emerges as an indispensable tool, allowing you to enhance the skin without compromising its intrinsic texture. You can effectively eliminate imperfections such as blemishes and wrinkles on the high-frequency layer while conserving the authentic skin texture on the low-frequency layer.
Product Photography: In the realm of product photography, frequency separation proves invaluable, empowering you to amplify the details of a product without distorting its shape or form. This technique is especially beneficial for spotlighting intricate textures and minute elements within products.
Landscape Photography: Even in the realm of landscape photography, frequency separation can be wielded to elevate distinct aspects of an image. It enables the amplification of textures in elements like foliage, rocks, and water without interfering with the overarching color scheme and tonality of the landscape.
A Comprehensive Guide to Employing Frequency Separation in Photoshop
Now that we've comprehensively explored the principles underlying frequency separation and its diverse applications, let's delve into an exhaustive, step-by-step guide on effectively implementing frequency separation within Photoshop.
Duplicate the Image
Filter (High-Frequency Layer)
Select the duplicated layer.
Go to "Filter" > "Other" > "High Pass."
Adjust the radius to highlight the fine details of the image. Usually, a value between 1 and 5 works well.
Blur Filter (Low-Frequency Layer):
Duplicate the original layer again.
Apply the Gaussian Blur tool to the new layer. You should go to "Filter" > "Blur" > "Gaussian Blur."
Adjust the radius to achieve a smooth but recognizable blur. This layer will hold the color and tone information.
Blend Modes
Set the High Pass layer's blend mode to "Linear Light."
Set the Gaussian Blur layer's blend mode to "Linear Light" as well.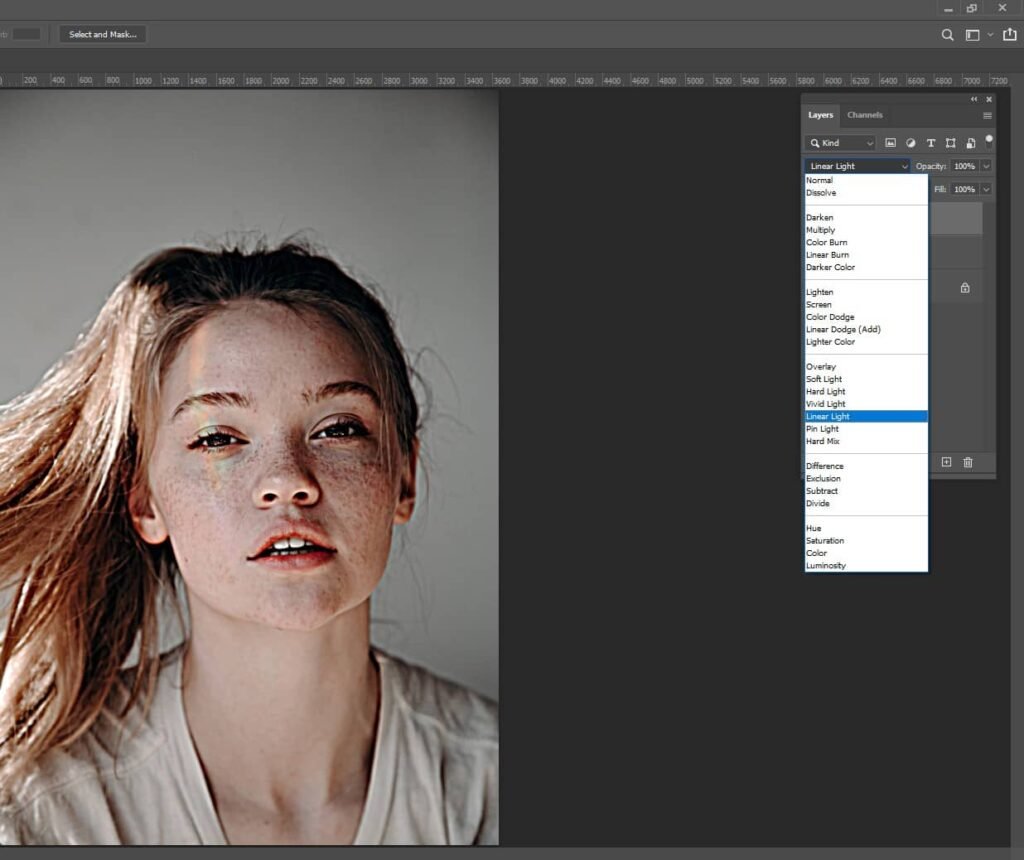 Grouping Layers
Group the two layers together by selecting them and pressing Ctrl+G (Windows) or Command+G (Mac).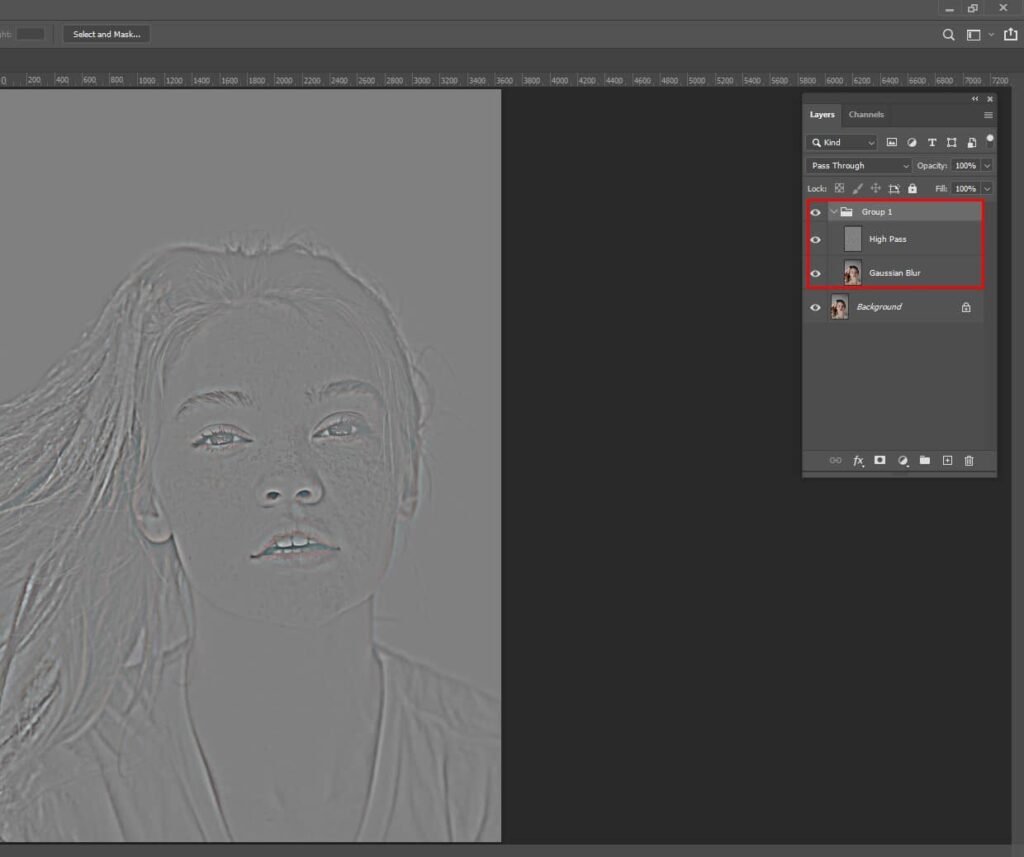 Refining
To retouch work on the High Pass layer. Use the Clone Stamp, Healing Brush, or other retouching tools to address imperfections.
For color and tone adjustments, work on the Gaussian Blur layer.
Remember to maintain a balance between the two layers to avoid unnatural results. This technique helps achieve smoother skin while keeping texture intact.
Conclusion
Frequency separation stands as a transformative asset within the domain of image editing. It empowers users to elevate and refine images with an unprecedented degree of precision, rendering it an indispensable skill for photographers and graphic designers alike. Armed with an understanding of frequency separation's essence and aided by the comprehensive tutorial presented within this guide, you're poised to master this technique and propel your Photoshop prowess to unprecedented heights.