Fashion merchandising comprises the study of the fashion industry to identify the latest trends and help the retail store to develop a merchandising strategy. The retail stores that work with fashion products enjoy the advantages of it.
Fashion merchandising has some specific rules and practices that need to be maintained so that the retailer and everyone related to it can get benefitted. The target is to maximize sales of fashion products using the data analyzed by merchandisers, so the photographer should also follow some rules to take trendy apparel photos that will generate sales. In this article, I will elaborately discuss how we should execute retail photography to generate the highest profit.
Take Preparation
We all want our products to look the best so that we can impress our customers. There is a saying in the e-commerce business that the first impression is the best. To impress the customer with the best fashion photos, you have to maintain some rules. The garment should not have wrinkles and creases. It should not look unclean as well.
To ensure that, there should be enough preparation. In retail photography, some photographers don't even bother to take preparation. As a result, their photos seem worn or shabby.
The quality of the garments is another reason why you should take enough preparation. If the garment is tattered, old then you have to prepare the garment. Don't just rely on photoshop to improve image quality, you have something to do even before the photoshoot starts. Photoshop has some non-destructive tools to give color correction, retouching. However, you should do your part as well.
Examine the Garment
One of the crucial steps of fashion photoshoots is to examine the garment thoroughly. There should not be any price tags, stickers. If there is, remove that. Look up close to find out if there is any flaw with the garment if it has crease or wrinkles because of transportation. If you find any flaws or distortion then fix it immediately.
You can use lint rollers, and tape to remove dust. Moreover, sometimes there is a last-minute change in design in the apparel. In that case, you should understand the pattern of design change so that you can use photoshop accordingly.
Use Live Model or Mannequin
An important practice in fashion photography is to use models or mannequins. Otherwise, the customer will not understand if the clothes will fit them or not. Many photographers just lay the clothing on the floor or bed and take photos. That doesn't give any idea about the shape of the clothes.
As a result, this becomes an obstacle in fashion merchandising. Using mannequins or live models encourage customers to assume them in that place and get an idea of the shape and fitness of the clothes. Live models make the fashion products come to life but they are costlier than a mannequin.
Take a Lot of Photos
One of the common fashion merchandising mistakes that photographers and retailers make is the low count of images. Online fashion merchandising is impossible without a large number of images. The more images you provide the more accurate the idea customers will have about your clothes images.
Therefore, you have to add sufficient information to each product photo. Upload at least 4 photos of each product and add additional information that might help the visitor. You can promote the quality of your inventory by providing enough images.
Keep Enough Lighting
Not having enough lighting while shooting photos is one of the blunders that some fashion retailers make. Bright lighting should be the biggest priority for you. The images should expose the product. To ensure the image is exposing products accurately, you have to use enough lighting. Photos taken in a bright room, look vivid, clean, and professional.
Too much light can distort the look and real color of the product. If anything like this happens then you can take color correction services from Fix the Retouch. To ensure ample lighting for you can contact photography equipment suppliers.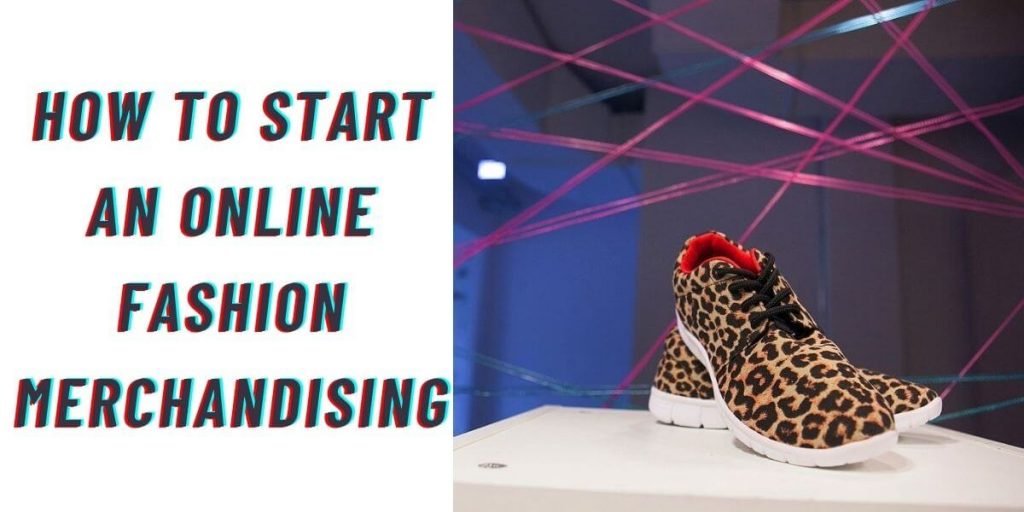 Camera Settings
Yes, you can edit your photos on Photoshop as many times as you want. However, no amount of editing or no expert photoshop editor can upgrade your photo if the settings are not right. You can create highly professional photos with a DSLR. But the camera settings should be correct. Before you start shooting retail photography, you should know ISO settings, aperture setups, etc.
Try Different Genre
To be a successful online fashion merchandiser, you have to try all the genres that fashion photography has. You can try high fashion photography, catalog photography, editorial photography, street fashion photography, advertising fashion photography, etc. However, if you want to revive an old fashion that was once in trend, you can try alternate fashion photography.
Edit Photos
There should be consistency in cropping, alignment, background, and color in fashion merchandising. To keep that consistency, you need to edit the pictures with a single photo editor so that he can make a plan and execute it himself.
Set the alignment of all fashion item photos on the same side. Their sizes also need to be within a certain limitation. It creates a positive impression and looks professional. To get professional level e-commerce photo editing Fix the Retouch can be your lifetime partner.
Editing Fashion Merchandising Needs
There are several types of photo editing that are particularly important in fashion merchandising. Without the help of these editing fashion photos don't look up to the mark. These are:
Cropping
If there is any unwanted object beside the subject then you should remove that. The image should not be congested.
Background Editing
The background should be chaos-free. A plain background is the best for fashion merchandising. Otherwise, a colorful background can create color confusion because of mixing with the apparel color.
Color Correction
Because of the bad lighting or flashes the apparel color may look different than the real color. In that case, you can take color correction services to ensure the right color combination.
Focus on Branding
To establish online fashion merchandising, you have to focus on branding. Give optimum priority to a strong sense of brand to the people to stand out among the other businesses. Pick a name and logo so that people can identify your fashion merchandising company easily.
Include unique, creative, and interesting elements so that they get attached to your brand and people can immediately know your works.
Work on the Workflow
To establish an online fashion merchandising, you have to create amazing pictures for your clients. However, you have to work on the workflow. Keep learning and growing always. Otherwise, someone else will occupy your place.
Final Touch on Online Fashion Merchandising
Online fashion merchandising is a herculean task. From start to end there are thousands of tasks that need to be done. However, the tips and the pieces of advice I have shared can be beneficial. Take enough preparation, have a closer look at the garments, make sure you develop good photos. Maintain a good workflow. Stay motivated and dedicated to your work. No one can stop you from being successful.